Entry requirements for competition sake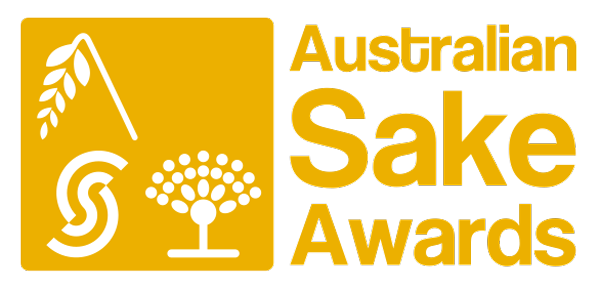 Judging Schedule
Application period: 1 June 2022 – 30 June 2022
Judging day: 17 September 2022
Awards and ceremony day: 1 October 2022
Procedure
1. Application period
1 June 2022 – 30 June 2022
2. How to enter
Please proceed with your registration using the application form below.
After submitting the form, we will contact you individually by email.
Competition application form
3. Registration of competition sake
We will send you the information by email, and you should follow the instructions.
4. Payment
The deadline for payment is the same as the end of the entry period.
Only card payments will be accepted.
5. Shipment of competition sake
Please make arrangements directly with the Australian local importers/wholesalers with whom you have business relations regarding the delivery of competition sake.
Entry subject
Sake that can be entered is limited to legally licensed products to be produced and sold in Australia or is scheduled to be sold in Australia this year.
There are a total of eight competition categories.
– Junmai, Junmai Ginjo, Junmai Daiginjo, Ginjo & Daiginjo, Nama & Nama Genshu, Honjozo & Futsushu, Sparkling, Aged
There is no limit to the number of entries from a single company (brewery).
Competition Categories
1. Junmai
Sake with the specific name "Junmai-shu". Sake with the specific name 'Tokubetsu Junmai-shu', 'Yamahai Junmai-shu' or 'Kimoto Junmai-shu' may also be entered.
2. Junmai Ginjo
Sake with the specific name "Junmai Ginjo". Sake with the specific name 'Yamahai Junmai Ginjo' or 'Kimoto Junmai Ginjo' may also be entered.
3. Junmai Daiginjo
Sake with the specific name "Junmai Daiginjo". Sake with the specific name 'Yamahai Junmai Daiginjo' or 'Kimoto Junmai Daiginjo' may also be entered.
4. Ginjo & Daiginjo
Sake with the specific name "Ginjo" or "Daiginjo".
5. Nama & Nama Genshu
Unpasteurized sake regardless of its specific name
6. Honjozo & Futsushu
Sake is made from white rice, water, rice malt and brewing alcohol.
7. Sparkling
Sake that contains a lot of carbon dioxide and is made from rice, rice malt, and water only.
8. Aged
Sake that has been matured for more than three years and is marked on the label as aged (ko-shu) or long-term storage sake (Jukusei-shu).
About the jury
The jury is made up of professionals who understand the consumers' needs.
It consists of 50-100 Australians (including multinational Australian residents) and people involved in the sake and wine industry (sommeliers, sake retailers and food and beverage industry workers, sake qualification holders, sake importers and wholesalers in charge of sake).
About the sake lectures for the jury
To ensure a fair judging of the sakes, each judge is required to attend two online lectures or watch video recordings and submit assignments before the judging session.
– Date of lectures: 13 (Sat) and 27 (Sat) August
– Lecturer: Sandra Gwee (Kodawari Sake Education, SSA Certified Sake Educator & Sommelier)
Judging method
Blind contest format (no brands or labels are visible to the jury).
Each judge tastes approximately 30 to 50 different types of sake on the day of the competition and assigns a score to each sake entry.
The evaluation method is an 100-point scoring system.
The highest scoring sake from each category is selected.
– Platinum Award: the top-ranked sake in each category is selected.
– Gold Award: top 20% of the total number of sakes entered in each category.
On the day of the competition, the room where the sake is judged is windless, out of direct sunlight and at a temperature of around 20°C. The temperature of the sake is approximately 12°C to 14°C. Nama-sake and Nama-genshu are judged at 5°C to 7°C.
The glasses used are wine glasses.
Provision of competition sake
Please prepare 2 x 720 ml or 3 x 500 ml bottles for judging.
Competition registration fees
AUD 220 (including tax) per entry (one type of sake).
An entry registration fee is payable on entry. The fee covers the costs of running the competition, producing certificates, publicity and promotional activities.
About payment
The entry will be registered as an official entry only after confirmation of the completion of the credit card payment. Please note that the registration fee, once paid, is non-refundable under any circumstances. (This includes situations where the competition cannot be held due to prior disasters or unavoidable accidents.)
Award results
The judging results will be announced at Australian Sake Festival in Sydney NSW, on Saturday 1 October and posted on the competition's official website.
Comments by Judges
The judging score and comments by the judges for each entry will be sent to you by email after the judging. The comments will basically be provided in English, but if you wish to have them translated, please request this at an additional cost.
– Translation cost: AUD 50 per sake
– Number of jury comments: 30-50 comments
About certificates and award seals
Award-winning breweries will receive their certificates in late October. In addition, breweries who wish to receive their certificate will be provided with the design data for printing the award sticker, award medal data for online use, and printing the neck POP for the bottle, free of charge.
Competition application form