6 Oct – Sydney – Sake tasting of 21 Sake breweries at Food & Sake Expo by JFC
Event Information
JFC, a large Japanese general food importer, are holding the Food & Sake Expo this Sunday (October 6th) at the Civic Pavilion in Chatswood, Sydney.
21 sake breweries and 38 food producers from Japan will hold stalls on the day – listed below.
The expo will be open to the general public from 2:00PM until closing at 5:00PM, who will be able to sample a variety of Japanese foodstuffs such as tea, miso and dashi, as well as sake's sourced from the many different regions of Japan and served by the brewers themselves.
Sake stalls
1. SUNTORY BEER サントリービール
2. HAKKAISAN 八海醸造
3. YATSUSHIKA 八鹿酒造
4. IPPONGI 一本義久保本店
5. NANBUBIJIN 南部美人
6. GASSAN 月山酒造
7. CHIYOMUSUBI 千代むすび酒造
8. HAKUTSURU 白鶴酒造
9. HAMADA 濱田酒造
10. HAKUSHIKA 辰馬本家酒造
11. YOSHIKUBO 吉久保酒造
12. YOSAMUSUME 与謝娘酒造
13. CHORYO 長龍酒造
14. GEKKEIKAN 月桂冠
15. HARUSHIKA 春鹿
16. OTOKOYAMA 男山
17. OZEKI 大関
18. TATENOKAWA 楯の川
19. TSUKASA BOTAN 司牡丹
20. URAKASUMI 浦霞
21. KIRISHIMA 霧島酒造
Sake coupon giveaway
All guests purchased their entry ticket will receive a 10% discount coupon which you can redeem on JFC's newly opened online sake store, Sake Ichiban.
Event details
WHAT – Food & Sake Expo by JFC
WHERE – The Concourse (Civic Pavilion), 409 Victoria Ave Chatswood NSW 2067
WHEN – Sunday, 6th October, 2019, 10:00 – 14:00 Trade only, 14:00 – 16:30 Trade & Public (finish at 17:00)
TICKET – Free for Trade, $10 for General public
*Book your ticket online from here. (Ticket can be also purchased at the door.)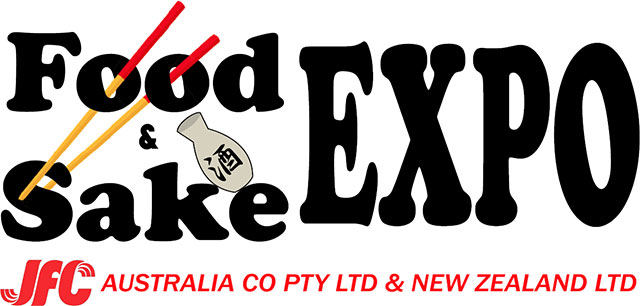 All images ©️JFC Australia Co Pty Ltd