Melbourne Food and Wine Festival – 5-Course Cheese and Sake Menu – EZARD x Maker & Monger x Black Market Sake
Event Information
Melbourne's sake and cheese lovers are in for a treat next week as EZARD restaurant, Maker & Monger cheese specialists and sake-industry mainstay importers Black Market Sake team up for one night on Wednesday the 13th of March 2019 to host a special five-course sake & artisan cheese dinner along with the restaurants trademark 'Asian twist' in a re-imagining of modern fine dining.
The event is being held as part of Melbourne's famous annual Melbourne Food and Wine Festival – in which thousands of diners each fill Melbourne's network of restaurants and markets in a series of culinary events – an ode to the city and the wider field of gastronomy.
Join restaurant founder Teage Ezard, Head Chef Jarrod di Blasi and Maker & Monger's Anthony Femia, along with the nights host, best-selling author and food journalist Dani Valent for a fun mid-week night that is certain to help you discover the wonderful culinary pairing that is cheese and sake.
Tickets are $178 per person and bookings can be made for either a table of two or a table of four (larger group sizes available via special request – simply email the organisers at info@foodandwinevic.com.au). The event will commence at 6:30PM on the night of next Wednesday the 13th of March and finish at approximately 9:30PM.
For more, check out the official event page.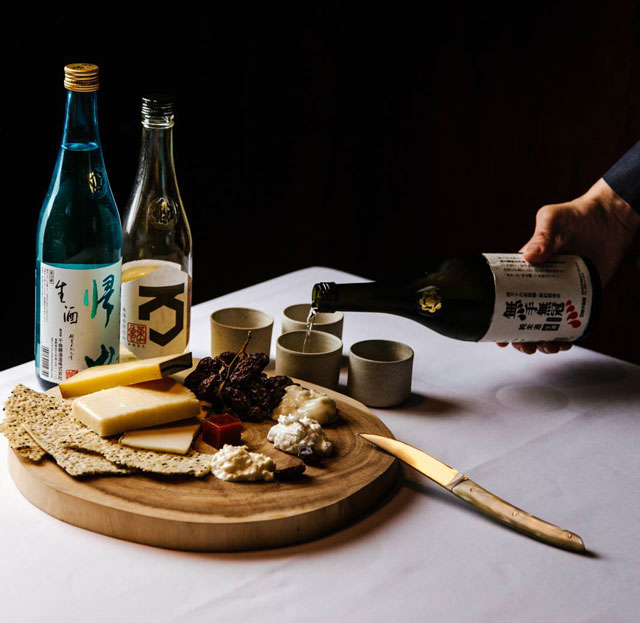 Images ©️EZARD