Jozen Sake tasting on 21st October – 10% off discount on all Jozen Sake at Tokyo Mart
Event Information
Area
sydney
Date
Oct 21, 2018

*This event has finished.

Price
Free
Venue
Tokyo Mart, Northbridge Plaza, Northbridge NSW 2063
Phone
02 9958 6860
Web
https://www.facebook.com/tokyomartsydney
Organiser
Jun Pacific
Tokyo Mart's famous Sake tasting will be back on Sunday 21st of October.
Tokyo Mart, an exclusive importer and distributor of Jozen Sake (from Shirataki Sake Brewery) will host a tasting and discount offer one day event.
There will be a wide selection of Jozen Sake, from Junmai Daiginjo to sparkling Sake for you to enjoy!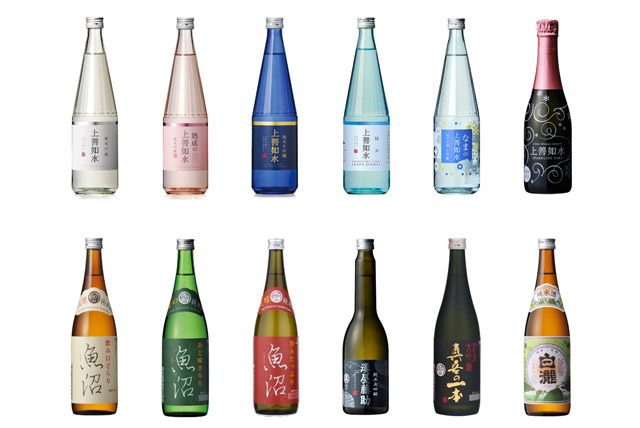 Why don't you come to Tokyo Mart and find your favourite Jozen Sake for your special dinner time?
*10% discount applies to all Jozen Sake! (one day offer)
The very clean taste of Jozen Sake has a surprising affinity with a wide range of cuisine. Enjoy it chilled or heated and the mellow, graceful fragrance and gentle taste.
Jozen Sake from Shirataki Sake Brewery
Japanese website
English website
Shirataki founder Minatoya Tosuke embarked on sake production in 1855 using pristine meltwater in the lowlands of Echigo Yuzawa. Lying in the foothills of a mountain range linking Kanto (Tokyo) with the Sea of Japan side, the area flourished with inns offering travelers the treat of a hot-spring bath. Sake brewed at Shirataki healed the fatigue of countless visitors and gained a following as early as then.
Tokyo Mart
Address: Shop 27, Northbridge Plaza, Northbridge
Phone: (02) 9958-6860
Opening hours:
Mon 9am-5pm
Tue 9am-5pm
Wed 9am-5pm
Thu 9am-6pm
Fri 9am-5pm
Sat 9am-5:30pm
Sun 10am-4pm