Six-course Sake Dinner at Saké Restaurant and Bar in Double Bay and Manly
Event Information
Area
sydney
Date
Dec 04, 2018 - Dec 05, 2018

*This event has finished.

Price
$135 per person
Venue
Saké Restaurant and Bar, Level 1, Manly Wharf, Manly, NSW (December 4) / Saké Restaurant and Bar, 33 Cross Street, Double Bay, NSW (December 5)
Phone
02 8099 7076 (Manly) / 02 8017 3104 (Double Bay)
Web
http://www.sakerestaurant.com.au/
Email
reservations@sakerestaurant.com.au
Organiser
Sake Restaurant, Deja Vu Sake Co.
Saké Restaurant and Bar in Manly, on the 4th, and Double Bay, on the 5th of December, are working together with sake promoters Deja Vu Sake Co. to host two six-course sake dinners, with menu's designed by Saké's renowned executive chef Shaun Presland, and presented each night with uniquely-matched sakes by Deja Vu's talented sake connoisseur Yukino Ochiai – who will also be present at the dinners to guide diners through the experience and provide more information about each sake.
The menu has been released and can be viewed below – (find the many traditional Japanese, and Japanese cuisine-influenced food courses in bold, and the sakes for each course in regular font)
Menu
On arrival
Echizen fukui koshihikari rice ale- Fukui, Japan
or
Dewazakura saku sparkling junmai – Yamagata, Japan
Shiromi sashimi
Yoshinogawa gensen karakuchi- Niigata, Japan
Glacier 51 toothfish saikyo misozuke | Renkon pickle | Daikon oroshi
Tsukinokatsura yanagi junmai ginjo – Kyoto, Japan
Chicken karaage | Sansho pepper
Dewazakura dewasansan junmai ginjo – Yamagata, Japan
King prawn robata | Yuzu herb miso
Houraisen wa junmai ginjo – Aichi, Japan
Shiokouji lamb chop | Rosemary hatcho miso
Tengumai yamahai jikomi junmai – Ishikawa, Japan
Crème brûlée | Vanilla | Miso | Sesame tuile
Houraisen kanjuku umeshu – Aichi, Japan
Bookings
Tickets are going for $135 per person, all-inclusive of the experience, and dining starts at 6:30PM sharp each day. Find other venue and contact details in the information table provided.
When – 6:30PM on the 4th of December, 2018 (Manly), the 5th of December, 2018 (Double Bay)
Where – Saké Restaurant and Bar, Level 1, Manly Wharf, Manly, NSW (December 4)
Saké Restaurant and Bar, 33 Cross Street, Double Bay, NSW (December 5)
How much – $135 per person
Bookings – Email reservations@sakerestaurant.com.au or call 02 9259 5600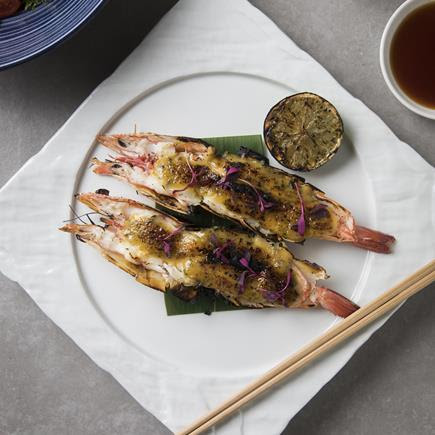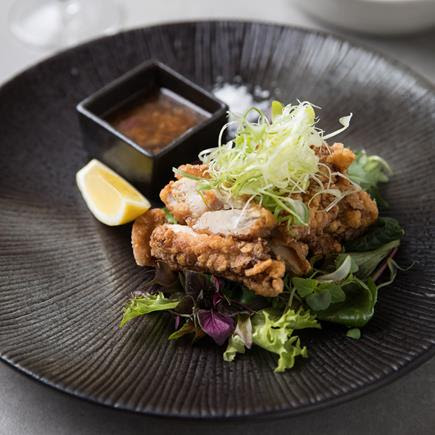 Images ©️Saké Restaurant and Bar