28 Sep – Perth – Meet The Brewer "Sawahime" Sake Brewery – Free tasting
Event Information
Lion Oriental Foods' sake tasting is back on Saturday 28th September.
They will welcome the legendary Master Brewer Hiroshi Inoue of "Sawahime" Sake from Tochigi prefecture in Japan and accompanied with "the Queen of Sake" Sandra from Kodawari Sake Education. Both of them will showcase the beautiful collection of "Sawahime" Brewery.
Master Hiroshi is passionate about his hometown Tochigi and you will definitely feel his love within his sake.
Showcasing The Best of Master Hiroshi Premium Range!
Sawahime Junmai Ginjo
Sawahime Premium Junmai Ginjo
Sawahime Premium Tokubestu Junmai
Sawahime Yamahai
Sawahime Kimoto
What – Meet The Brewer "Sawahime" Sake Brewery – Free tasting
Where – Lion Oriental Foods Co., 13 Fitzgerald Street, Northbridge WA 6003
When – Saturday 28 September, 2019, 1:00pm – 4:00pm
Ticket – Free
Win Sawahime Minis!
Register by purchasing a free ticket via Facebook/Eventbrite. Names will be drawn from ticket purchases on the day.
Prizes:
Sawahime Champion 300ml
Sawahime Junmai Ginjo 300ml
Sawahime Yamahai Junmai 300ml
Conditions:
To Win & receive prize, guest must be present at the event to be able to receive the prize. If your name is drawn and you are not present it will be placed back into pool and another name will be drawn.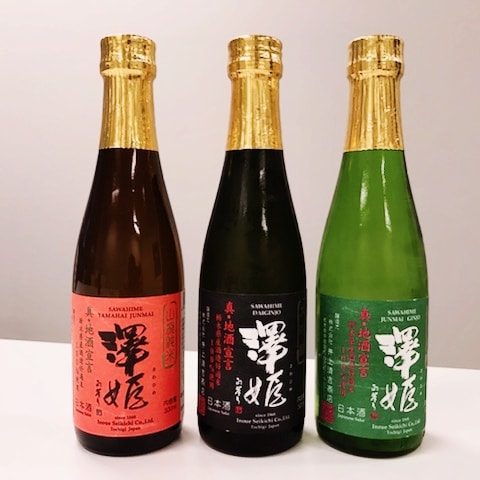 Don't miss out!
Images ©️Sawahime brewery